The Best Tips to Wear a Black Pearl Necklace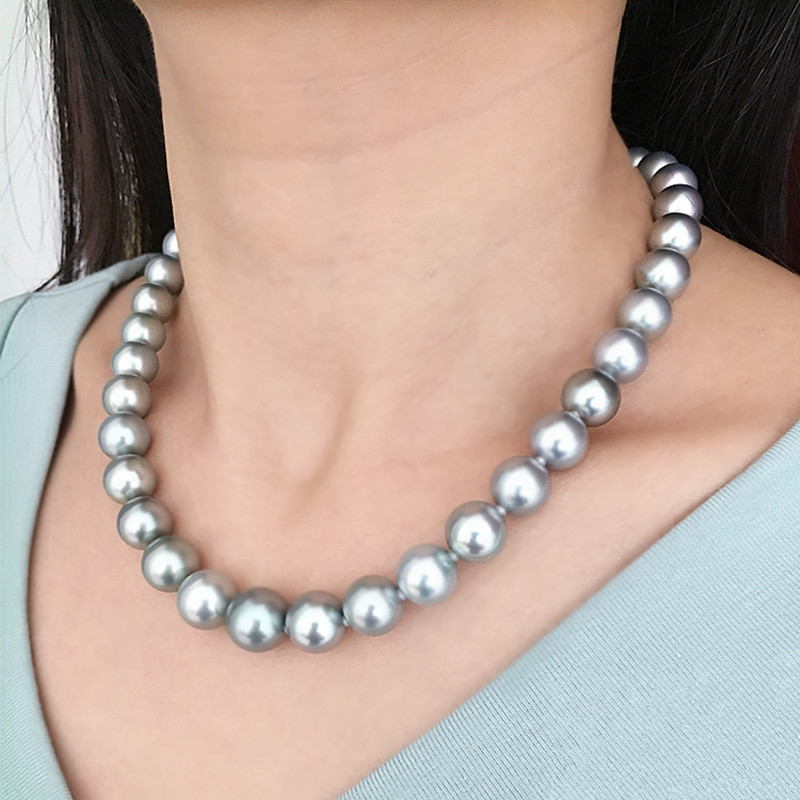 Tahitian pearls are famous for its attractive and distinctive black color that captures the sense of everyone. If you have these valuable gems, then you need to learn the right way to wear them. This will help you make the best impression on any occasion. The intense radiance of these black colored pearls can be incorporated in a variety of ways in your outfits, to create a modern and a sophisticated look.
How to Wear Black colored Pearls
Match your neckline to the pattern of the black pearls you want to wear.
Go for an uncluttered and simple look with solitaire black pearls and an elegant piece of chain.
If you are planning to wear it in water, then choose dark, large sized pair and gold metallic pearls with your bikinis.
For a chic appearance, you can even pair it using a leather-based pearl choker.
Go for leather pearls set or a rope along with other gems. This will create an eclectic and daytime look.
For an influential appearance in the boardroom, you can choose for a black colored multiple-layered necklace.
The Drop Cut
Adorn your spherical neckline with captivating choker black Tahitian pearl necklace. A drop design on a bateau designed dress with a dropping detail will look remarkable. Choose light colored outfits when you wear black colored pearls.
Tahitian Pearl Felice Ring
Black Tahitian Pearls comes in various stunning varieties of tones. Rings made using Tahitian pearl features the premium and hand-picked jewelry pieces, which are made to be valued for a lifetime.
Black Tahitian pearls for Beach-Ready Skin
A combination of intense black Tahitian pearls and sun-kissed skin is simply magical. To incorporate these pearls in your beach outfit, choose trendy black colored pieces set in silver or gold finishes. Long, dangly pieces or choker length necklace will be ideal.
Conclusion
Less predictable than its white pearls, iridescent and enigmatic in light, these pearls have got the ability to transform all types of outfit. Whether it is daytime outfit, a business outfit, a casual attire, or an evening gown, these pearls are sure to provide an incredible touch to the wearer.